Back-to-school allowance
Your child has received or will receive this document in the folder he or she brings home from school: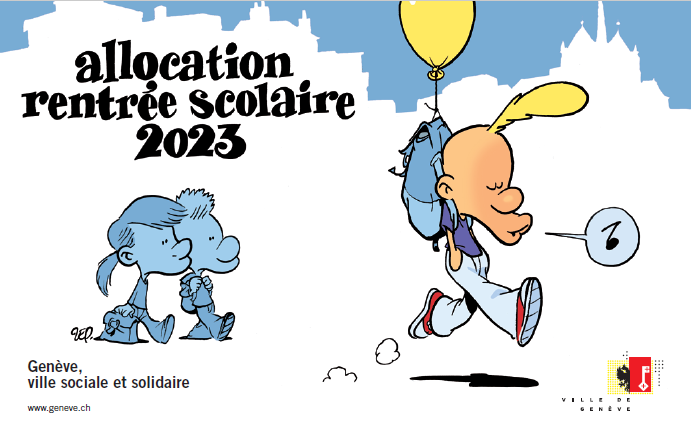 What is it?
The « Back-to-school allowance » is an aid from the City of Geneva to help families buy what their children need for school (school supplies, clothes, school bag, etc.). It is delivered via a credit card worth CHF 130.- (primary-school children) or CHF 180.- (children attending cycle d'orientation), allowing you to buy school-related items in certain stores.
For whom?
All children who live in the City of Geneva, with or without a permit, who go to school in the City of Geneva (primary school or highschool), and whose parents meet the income-related criteria.
Important : You live in the City of Geneva if your postal code is :
– between 1201 and 1209
– 1227 Les Acacias
Families living in other areas are not eligible for this allowance.
If you have a file at CCSI, you can ask for an appointment with us so that we can help you to request it. On the day of your appointment, please bring a copy of the 2023 health insurance subsidy, and your valid passports. The deadline to request it is the end of October 2023.